Clearnine Solutions for Sage 100
We don't just create web applications, we create solutions for the way you do business. From a full fledged e-commerce b2b site to a standalone customer portal to specialized data reporting, we can configure a solution that is right for your business. All of our components can work with one another so your site can evolve as your business grows.
We Also Offer Specialized Solutions
This is where we shine. Years of consulting and programming in the Sage 100 environment have given us a lot of knowledge in how Sage stores data and how it operates. We can use this to customize the site for your unique requirements. We can integrate to third party applications,  display additional data, do specialized calculations – you name it. Our philosophy regarding Sage 100 web development is "we have the data, we have the knowledge, we can build it".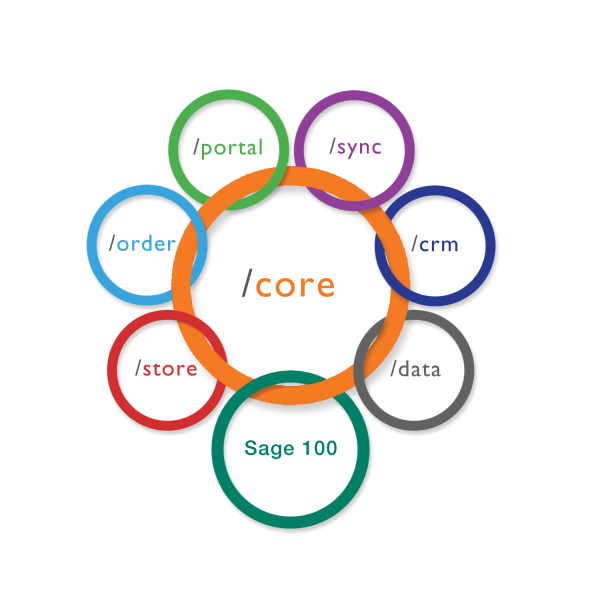 Powered by the C9 /core
All of our solutions are powered by the C9 /core. This combination of web architecture, data schema  and the IN-SYNCH module provides the ideal solution for moving Sage 100 data.
Business to Business E-Commerce
Supports all Sage 100 pricing – cusomers only see the pricing you assign to them
Standard options that can restrict non logged users from seeing items and pricing
Features our online order entry form – Express Entry
Business to Consumer E-Commerce
Large description areas on category and item pages to help your customers make their decision
Standard price can display for non logged in customers
Standard option for guest check out and or option to create an account
Customer Access to Information
24/7 access to account information
Orders and Invoices – drill down into previous orders and invoices
Customers can pay existing invoices with a credit card
View purchase history – see every item purchased
Salesperson Login Portal
Salespeople can log in, view customer information
Place orders or quotes for customers
custom reporting available
crm is evolving to include more features
/data
Advanced Reporting for Sage 100
flexible reporting using any Sage 100 data
can be customized to display with graphics
allows non ERP system users to view data without accessing Sage 100
fast and efficient, reports are generated without slowing the ERP daily processes
On-line Marketplace Integration
automate order flow from online marketplaces  such as Amazon or Ebay
automate order flow from supported shopping carts into Sage 100
Send item data to marketplaces and shopping carts
multiple marketplaces and shopping carts are supported under one implementation